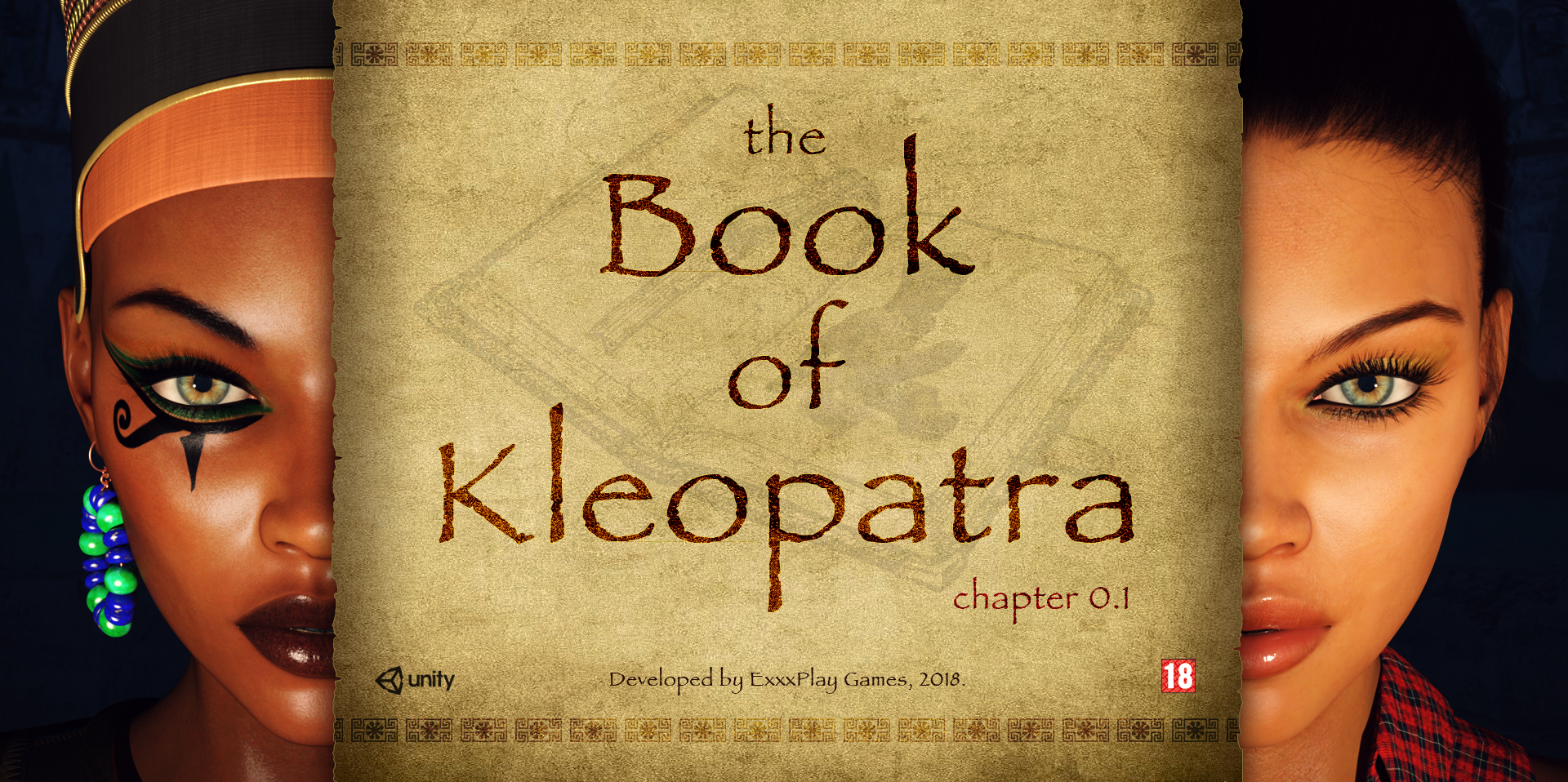 Book of Kleopatra
A downloadable game for Windows
The Book of Kleopatra is an adventure 3D game from the third person, for adults. Storyline telling about the adventures of a young and pretty girl Kiera, known, despite her age, arheoxenologist - specialist on extinct alien civilizations. One day a certain collector of antiquities is calling her and offers for a considerable reward to find for him a rare artifact - the Book of Cleopatra. Kiera find artifact, however Book has been is not as simple as it seemed.
As soon as Kiera touched her, a powerful spell fell on the girl, causing ever-growing sexual arousal. To remove the spell, Kiera needs to find 69 artifacts, described in this book, and after that to perform a certain ritual.
In the foreseeable future of the game you will find:
More than 10 planets with diverse locations, inhabitants, climate and level of development.
6-8 reasonable races, including non-humanoids
A lot of unique locations, cities, fortress, space settlements, dungeons, the ruins of ancient civilizations and much more
Unique, well-developed characters that can be both friends and enemies
Dozens of missions, quests, logical tasks, riddles and puzzles
And, of course, many erotic (and not only) scenes involving Kira and other characters.
A significant part of the game is devoted to the search for artifacts. The location of most of them is initially unknown and you will have to search for information about these artifacts by all possible methods. The gameplay is represented by a mixture of classical adventures and RPGs, while they also feature missions other genres such as action, stealth and others. In the course of the game you will have to solve many of the mysteries of ancient and not very civilizations, to open up a hundreds locked doors, to find allies and enemies.
And of course the sexual component of the game - after all, Kira's desire is growing all the time and periodically it needs to be quenched, otherwise the character begins to slowly lose control over himself. Ways to do this in the game a lot, as well as opportunities to have sex with almost any encountered NPC.
Controls:
AWSD - movement
Left Shift hold - running
Mouse move - overview
Left mouse button - use
Mouse move with right button hold - direction of character movement
Mouse scroll - zoom in/out the camera
F2 - fast save (at this time loading of save is only available after the death of the character)
A couple of tips on the gameplay:
Move more carefully. Falling from a height can take a lot of health. Falling from a great height, as well as falling into the abyss - guaranteed death.
Examine the items found. They can tell you what to do next.
The game is currently under development, not all described functions are fully implemented. Be patient :)
You may support development on our Patreon page
Download
Click download now to get access to the following files:
BookOfKleopatra_prealpha.zip
338 MB
Comments
Log in with itch.io to leave a comment.
Is it done yet?
Just wondering if your still developing.
This is just a test and only a hundredth part of what is planned)
Stay tuned)
THANKS! I didn't even think you'd respond, but YOU DID! Thx for the info. I'll be checking on your progress then, if this trully is only a 1/100 part of the full game.
when will the full game development be done?
Well, this is a difficult question. The development has just begun. Soon the game will have new locations and a lot of new missions and interesting things. But the game is completely ready at least next year.